Welcome to Cyan Star Morgans, breeders & owners of
Canadian National Champion Morgan Horses.
We are a small, family oriented establishment located between the towns of Port Perry and Uxbridge, Ontario, only one hour from Toronto.
Cyan Star Morgans started with one Morgan gelding in 1974 and has grown into one of the leading Morgan show barns in Canada. We occasionally have horses for sale.
We are celebrating 44 years in 2018!
David is our resident trainer but is also a busy family man and works full time in the horse transportation business for Ecclestone Horse Transport.
Lisa is a registered equine massage therapist: EQUI-LETE Massage Therapy. Please contact her directly to set up an appointment. Lisa is the equine anatomy and physiology instructor at Trios - School of Massage Therapy in London, ON. Lisa also works with our horses and is our main amateur rider.
Nancy is now retired as Office Administrator for The Canadian Morgan Horse Association after 20 years. She is looking to spend a lot more time riding!
Thank you for visiting our website; Enjoy!
Updates were made June, 2018.
Brian & Nancy Kavanagh, owners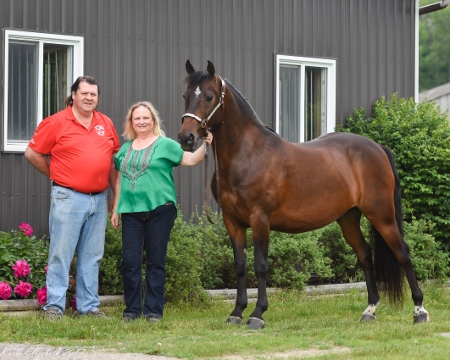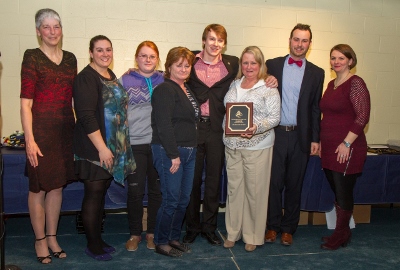 Hip Heath Avalon was inducted into the OMHC Hall of Fame on Feb. 21st, 2015.
Christine Monteith & Gen Kendell-Hayes presented the honour to the Ross/Kavanagh Families.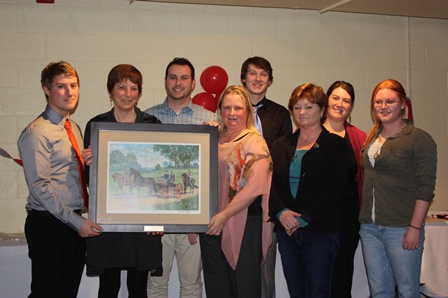 Gordon W. Joyce was inducted into the OMHC Hall of Fame on Feb. 1st, 2014.
A Jeanne Mellin Herrick print was presented to the Ross/Kavanagh Families
by Christine Monteith.